Trying new things can be fun and also a little intimidating. We get it, we really do! This is exactly why I took my two boys (Chad: 11, and Caleb: 10) to Cajun X Cables last week for a new experience. Not only are they always game for going on new adventures but they wanted to share their experience with all of you.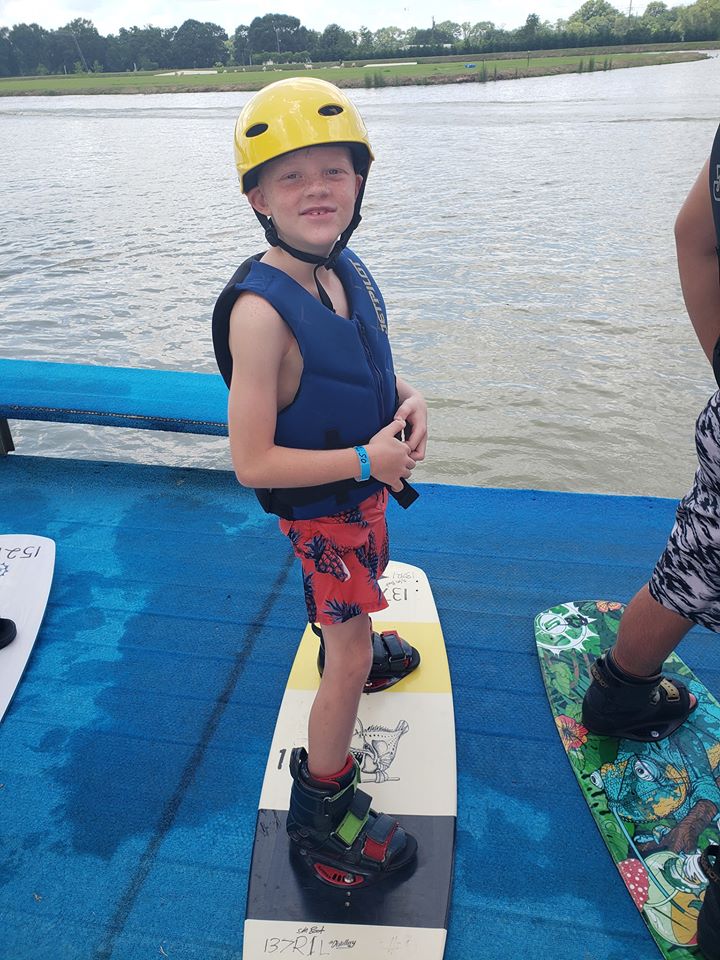 I should start by saying that neither child has knee boarded or wake boarded before. They have been on plenty of boats and tubed more times than we can count but nothing that takes as much skill as this. Phillip, the owner/operator at Cajun X Cables, is extremely knowledgeable and more than willing to help guide any newbie that shows up. Since my husband nor I would be much help in guiding the boys we opted for a one hour private lesson to start the day ($60). The boys began their journey on knee boards. This is known to be easier than wake boarding and was a great way for them to get a good feel of the cable. One must remember hanging on a cable up in their air is different than holding a line coming off the back of a boat. Phillip did a wonderful job in being descriptive on what the boys should expect and how to handle each expectation. Neither one was successful getting out in the water on their first attempt but it did not take long at all. Getting into the water without face planting is the first hurdle. The next is leaning correctly to take the corners and maneuver between the buoys so the rope doesn't slack and drop you. The first time Caleb made it around a corner he could not steer away from the ramp and ended up going on and clearing it on his belly because he did not let go of the rope until he fell off. Yes, it was funny and no he wasn't hurt. He laughed it off too. If you fall off the cable you have to swim out and walk all the way back around. That alone is a great incentive to get it right quickly, haha.
It is incredibly rewarding to watch your children learn a new skill that does not come easy to them. The reason being is because they choose to keep at it. Neither wanted to give up until they got it right. They had a one hour lesson and then had fun on their own for another hour. Every time they fell they couldn't wait to get right back up and try again. Caleb ended up becoming very comfortable on the knee board and moved on to the wake board. He had several attempts and although made it out into the water was not able to get far. He is determined he will be great though and can't wait to get back. Chad chose to stick with the knee board all day and is still working to perfect those skills. They were both on cloud nine when we left and want to know when they are going back. Of course the next day they were also extremely sore.
What else do you need to know before taking the kids out to Cajun X Cables? Children can start riding the cable at 10 years old. 7 and up can sign up for private lessons. I highly recommend having a private lesson on your first trip. This summer they are hosting a newbie special. If it's your first time you will only pay $25 for all your rental equipment (board, helmet, and life jacket) and one hour of ride time. They are open Wednesday through Sunday. If you are new to water sports Wednesday is the best day to go as they run the cable slower specifically for you. For a complete list of pricing visit their website by clicking here. Stay up to date on new deals by following them on Facebook by clicking HERE.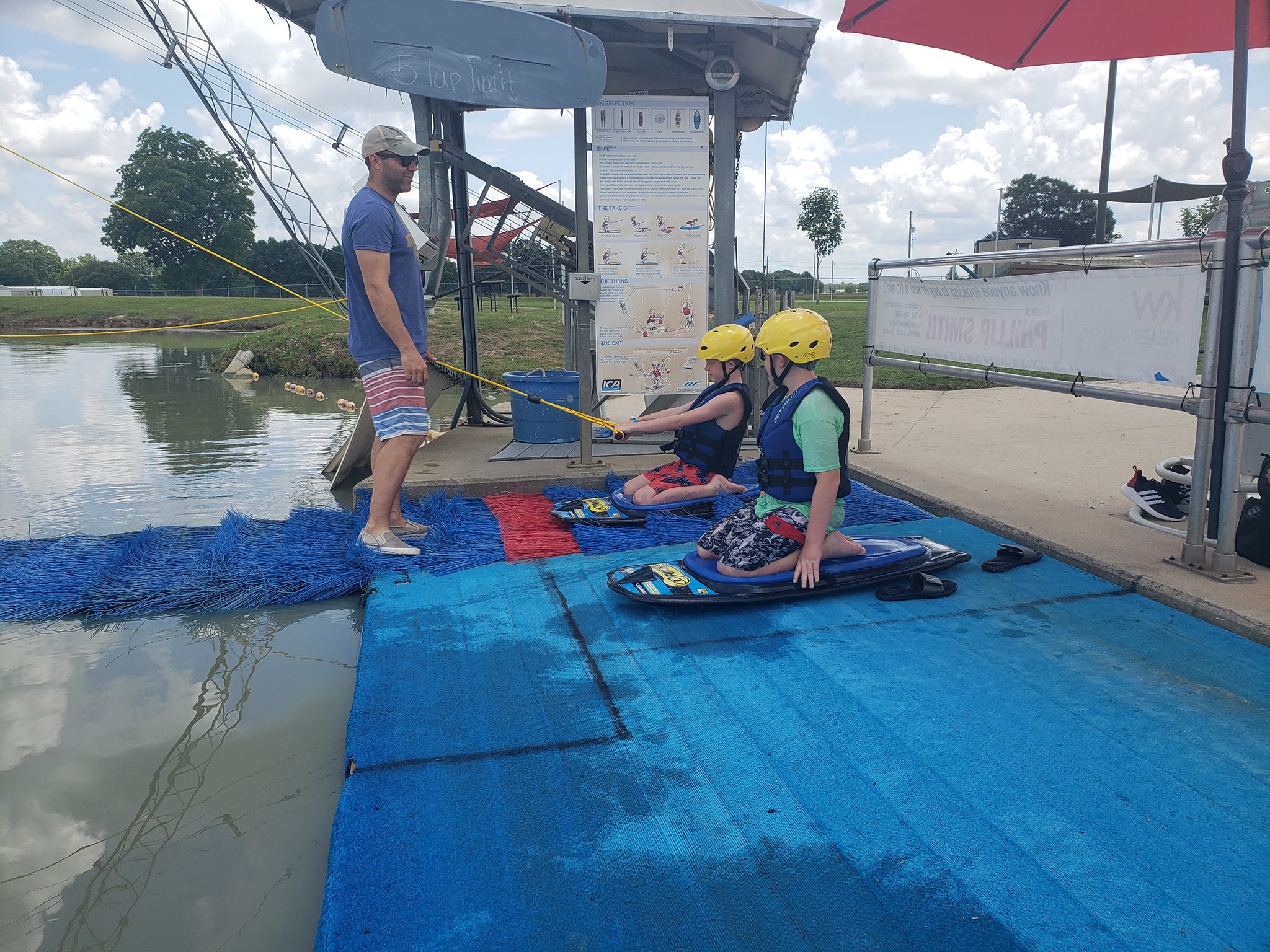 Cajun X Cables has been in operation since 2013. When I asked Phillip how the concept came to be he replied, "Wake boarding can be an expensive sport as one usually needs a boat and not everyone can afford that. Here you don't need a boat and you can still have all the water fun you want."
Macaroni Kid would like to thank you for bringing such a gem of a business to Acadiana!
Make sure when you take the family you tell them Macaroni Kid sent you
Macaroni Kid can make it super easy for you to find your family fun all year long. Receive a local calendar of family-friendly events each Thursday evening when you SUBSCRIBE FOR FREE!
You'll be glad you did ... and so will your kids!
For even more fun, find us on Facebook, Twitter, and Instagram
You May Also Like: