The Music Box offers private music lessons in guitar, ukulele, bass, piano, and voice in the heart of Lafayette, Louisiana. We create custom learning paths for students of all ages, balancin creative and technical skills in a fun and motivating environment. Students have opportunties for exciting performance opportunities and professional recording sessions throughout the year.
We accept students ages 4+ for piano, ages 5+ for voice, and ages 6+ for guitar/ukulele/bass guitar.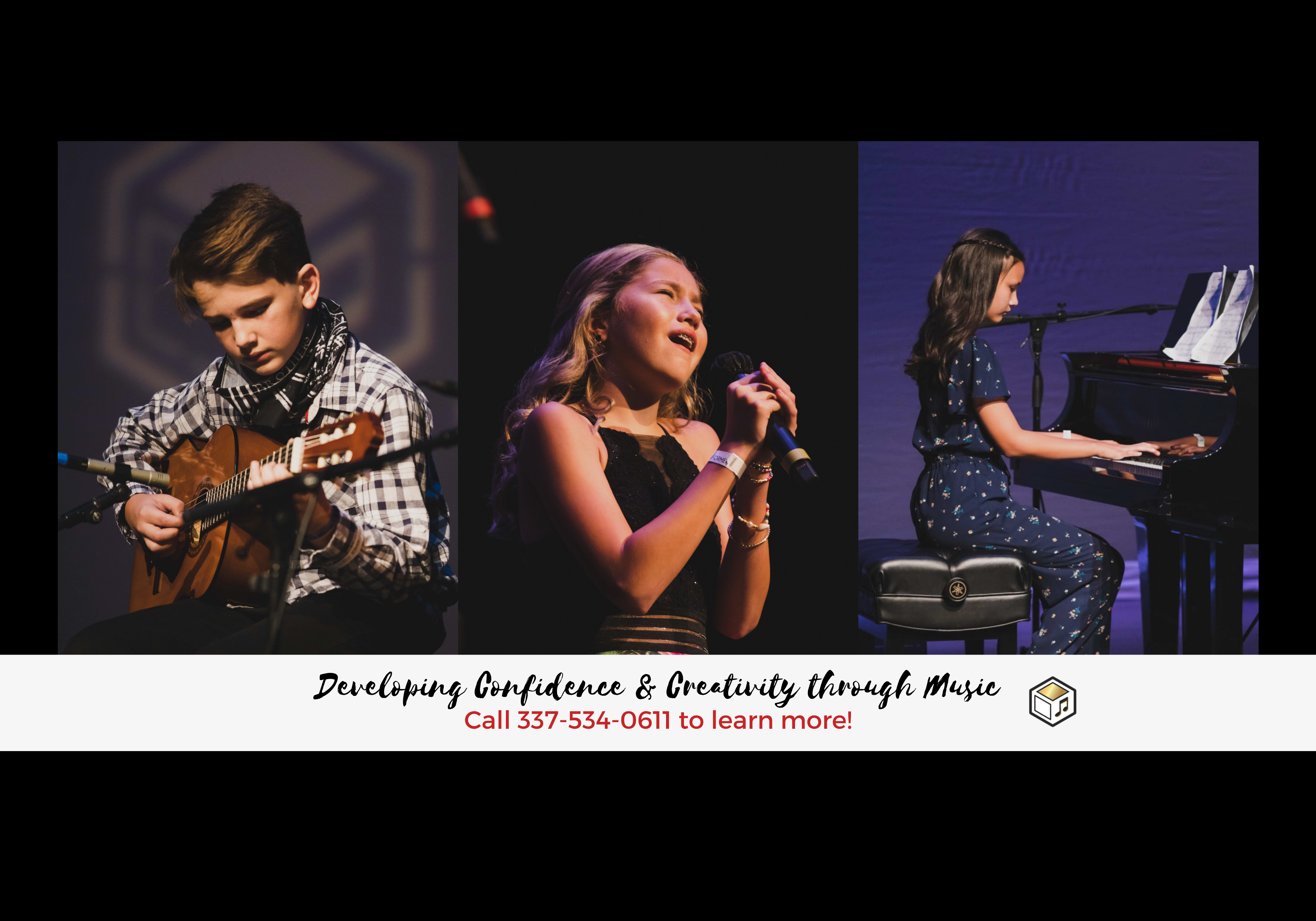 Business Review
"My daughter has been at the Music Box for 8 years. If you are looking for an organized, professional and positive musical guide for your child, this is the place to be! The very best in town!"
"The best music teachers! My kids have been coming here for over a year and the growth we've seen in them is amazing. They're more confident and look forward to lessons every week!"
"I originally purchased voice lessons for my 5 year old for a Christmas present thinking we would try it for a few months. She had expressed interest in singing and I saw that they started at age 5. A little over a year later, I have noticed a HUGE change in my daughters confidence and love for music!"