Join us at the Lafayette Science Museum for a fun-filled day with live animals and amazing events with some of your favorite local kid entertainers and wildlife educators!
Entrance to this event will cost regular museum admission ($8 kids/$12 adults) and there will be things to do for the whole family! We'll be joined by The Wings of South Ridge, The Beetle Experience, Michael the Wildlife Detective, The TMM Project, Acadiana Gelsoft, The Urban Naturalist, Acadiana Beekeeper Association, Ke Ke's Photography, and many many more! The event runs from 11 am-5 pm with hands-on encounters, scavenger hunts, and other fun activities but make sure you're present at 4 pm when we sing HAPPY BIRTHDAY to our 25-year-old Ecelectus parrot!
Visit our Facebook event page by clicking here to tell us you're coming!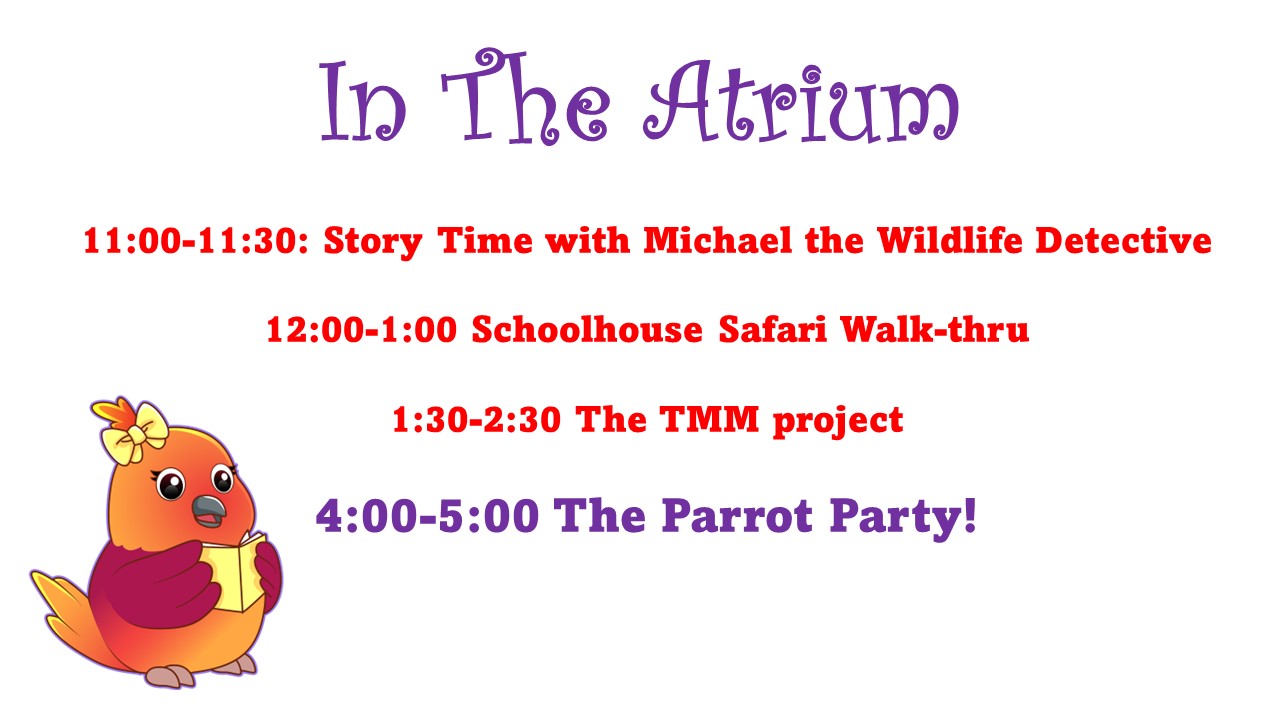 Macaroni Kid can make it super easy for you to find your family fun all year long. Receive a local calendar of family-friendly events each Thursday evening when you SUBSCRIBE FOR FREE!
You'll be glad you did ... and so will your kids!
For even more fun, find us on Facebook, Twitter, and Instagram