CYT - Shows and classes and camps! Oh my!
CYT SHOWS
Here at CYT, we are currently in the middle of our winter session, and we have THREE winter shows coming up!
Grease - January 26th-29th at Angelle Auditorium
The Lion King Jr - February 2nd-5th at Angelle Auditorium
Frozen Jr - February 10th-12th at Abbeville High School
Tickets make great Christmas gifts and they are now on sale for all of these productions! Click here to get your tickets!
There are also school performances available for each one of these shows. If you are a teacher or school administrator who is interested in bringing your school, please contact cher@cytlafayette.org!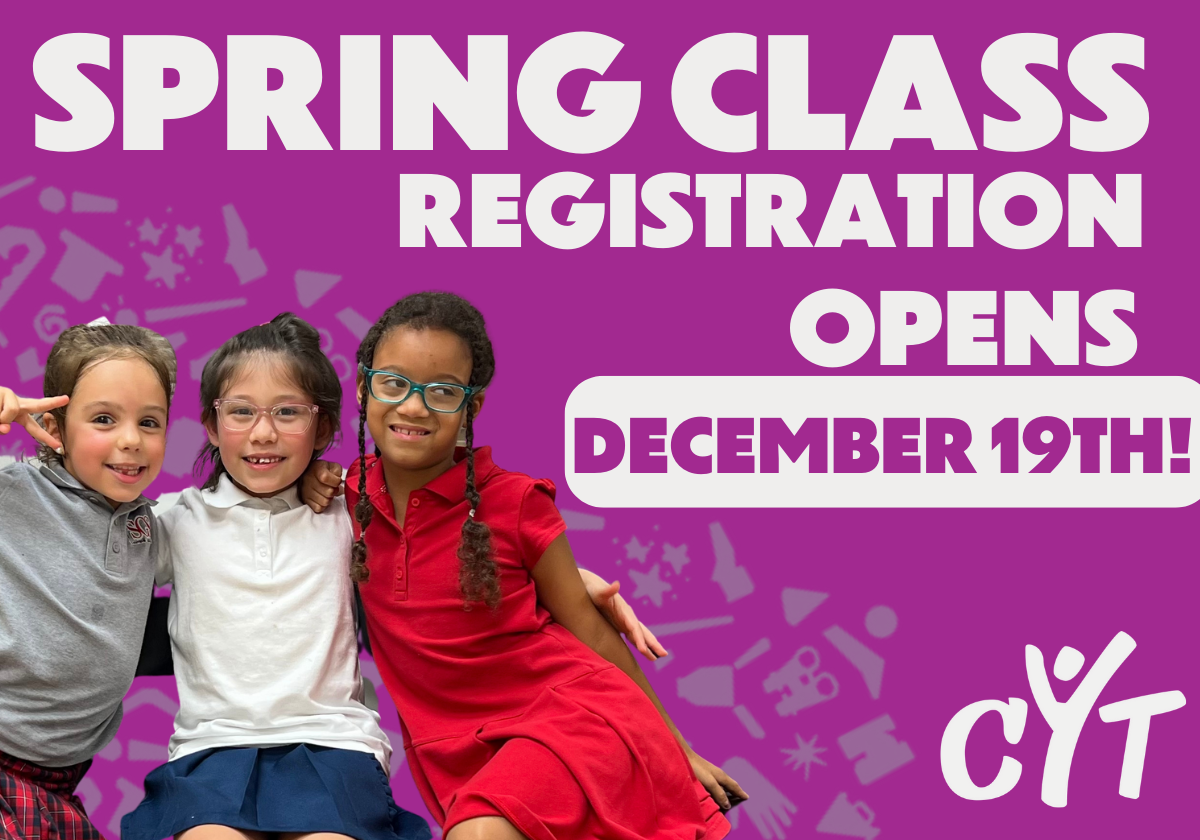 CYT CLASSES
Every school year, CYT offers three class sessions: fall, winter and spring! Our spring class registration will open on December 19th at 8am, and a CYT class registration makes a great last minute Christmas gift! Every session, we offer high-energy, imaginative performing arts classes in all disciplines for students ages 4-18. Some of our class offerings include: acting, voice, dance, improv, visual art, musical theater, and so much more! All of our students registered in our spring class session will also have the chance to audition for one of our THREE spring shows: Shrek the Musical, The Wizard of Oz or The Sound of Music! If you are interested in our spring class session and would like to find out more, click here!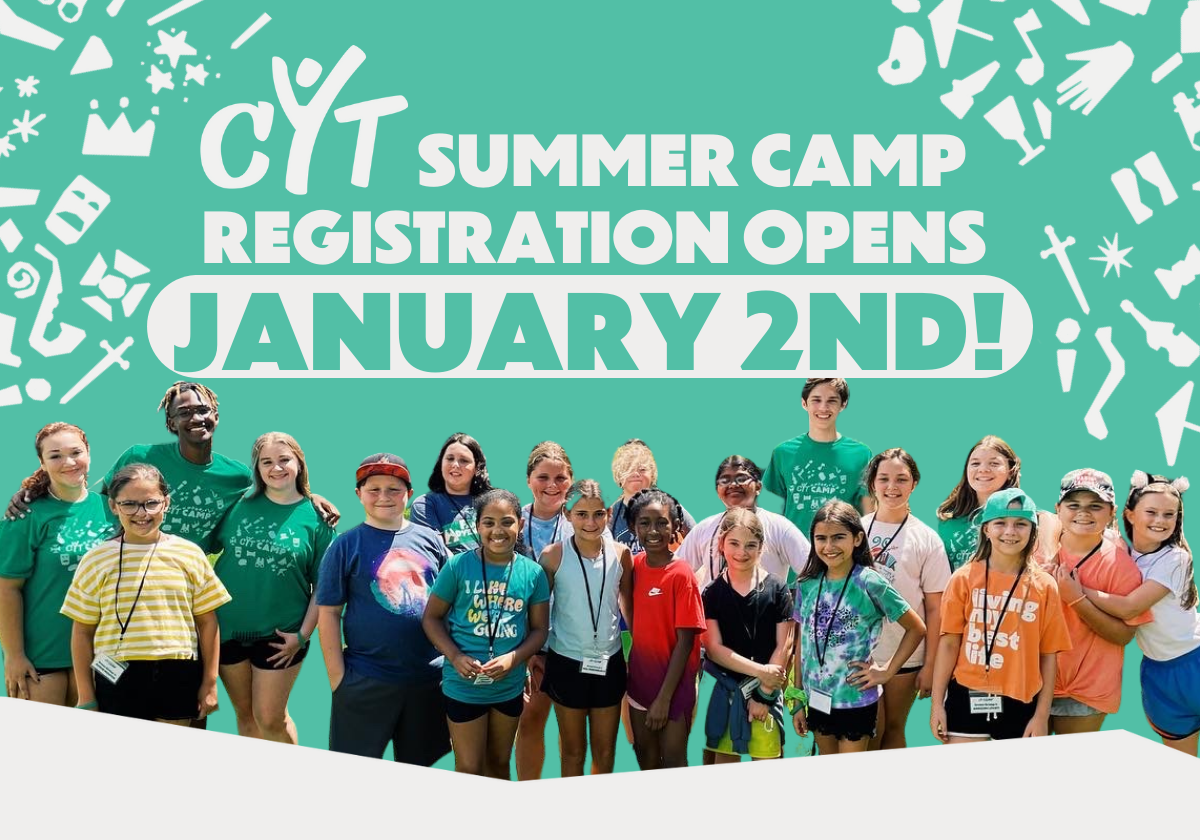 CYT CAMPS
Summer camps are now available for preview on our website and registration opens JANUARY 2ND AT 8AM!
CYT offers week-long musical theater day camps, an overnight teen retreat, and two week long summer stock shows during the summer months for students ages 4-18. Camps are designed to create a hands-on theater experience, and are focused on building performance skills, self-confidence, and teamwork. Typical camps include team competitions, rotations through acting, dance, music, and visual art workshops, a daily theme-related devotional, and an impressive concluding showcase for family and friends. There's no better place for kids to learn about theater and have fun than in CYT's positive and encouraging atmosphere - and every camper gets the opportunity to perform on stage! We had over 500 campers attend our CYT summer camps last year, and we are already preparing for this summer to be better than ever before! To see our camp dates and themes and find out more information, click here!
If you have never been to a CYT show, class or camp before and you want more information about our program, feel free to email kallie@cytlafayette.org!
We wish you and yours a Merry Christmas and a Happy New Year, and we hope to see you at a CYT show, class or camp in 2023!
Macaroni Kid can make it super easy for you to find your family fun all year long. Receive a local calendar of family-friendly events each Thursday evening when you SUBSCRIBE FOR FREE!
You'll be glad you did ... and so will your kids!
For even more fun, find us on Facebook, Twitter, and Instagram