CYT is thrilled to announce our Fall 2022 class and show options!
CYT offers three sessions of classes during the school year: fall, winter, and spring for students ages 4 to 18. Weekly classes last for two hours and run for ten consecutive weeks. A variety of classes are offered in drama, voice, dance, and specialty classes that vary every session.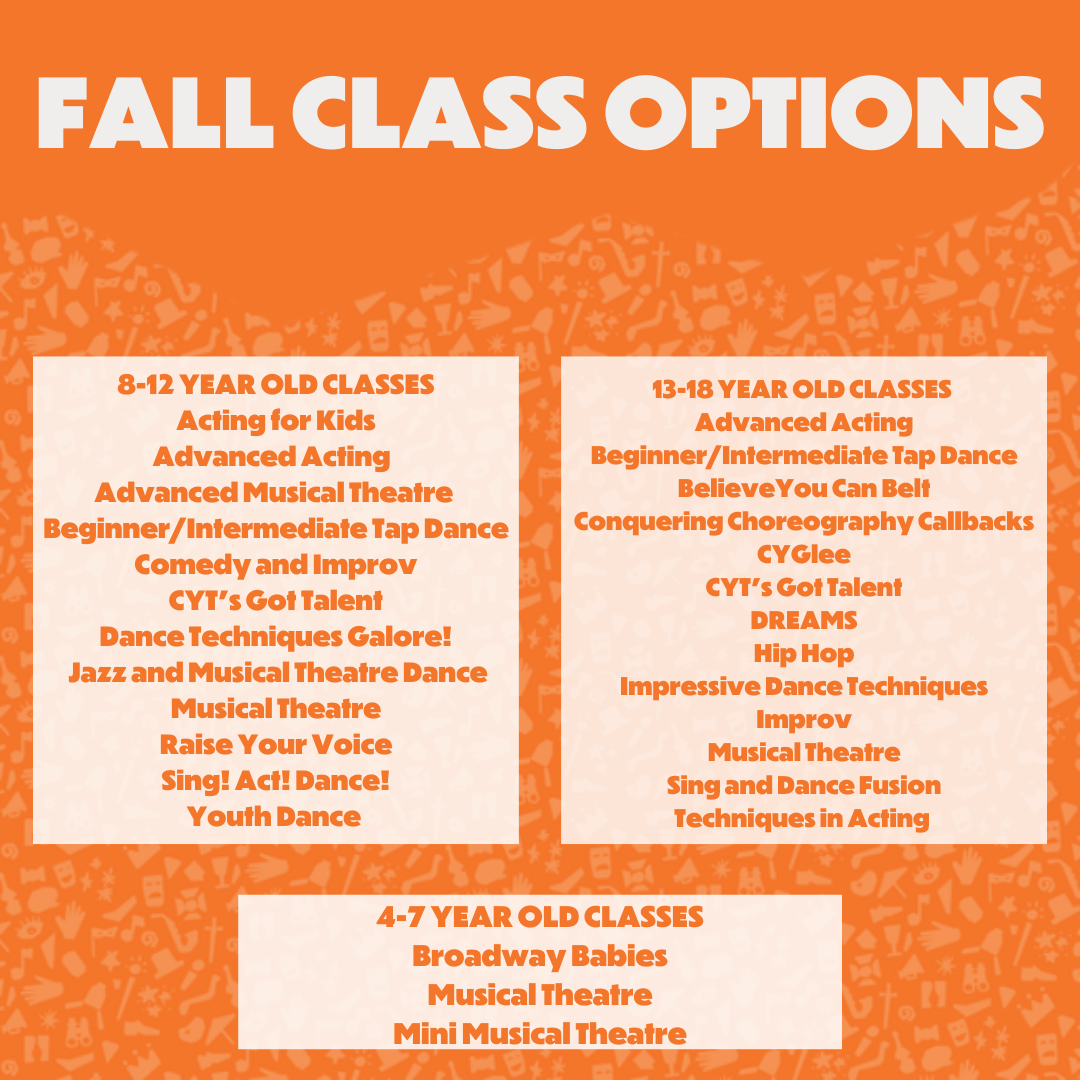 CYT offers classes in three locations:
CYT Vermilion (our Abbeville location) classes are on Mondays.
CYT Lafayette classes are on Tuesdays.
CYT Central (our upper Lafayette location) classes are on Thursdays.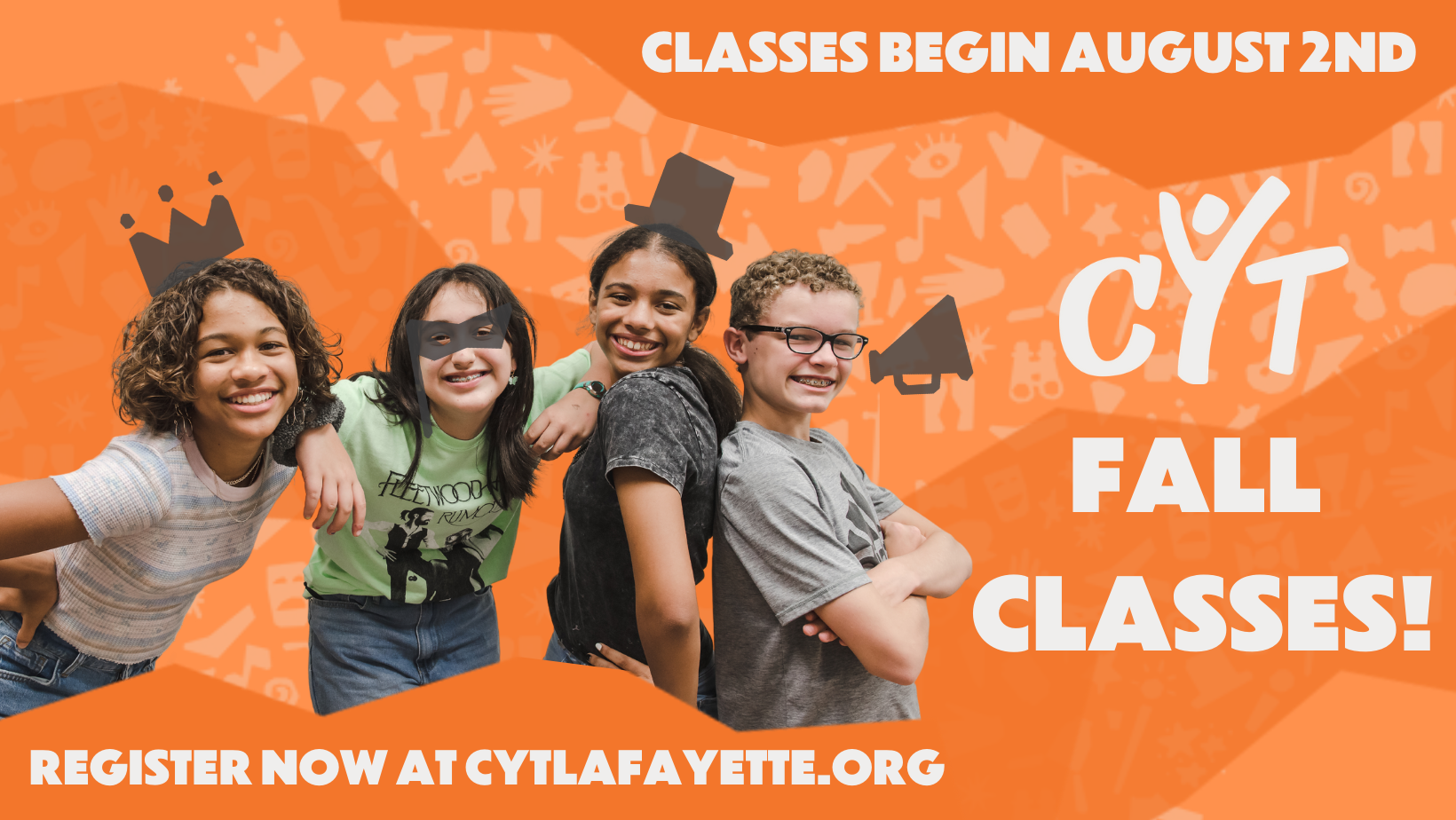 Students ages 8 to 18, who are enrolled in our classes, also have the chance to audition for one of our three mainstage shows each session. Auditioning for a mainstage show includes extra rehearsal time commitment and a separate production fee. Our fall shows are: