Mardi Gras looks VERY different this year but that doesn't mean we can't have fun, am I right?
-
RISE Chiropractic is hosting a reverse Mardi Gras parade where you throw them your beads and they donate them to LARC. LARC collects beads every year and what a great way to make sure they still get the supplies they need for their own fundraiser. And how much fun would your kiddos have throwing beads out of the car? Get all the details
and start pulling together your supplies. You know you have a few bags of beads in the attic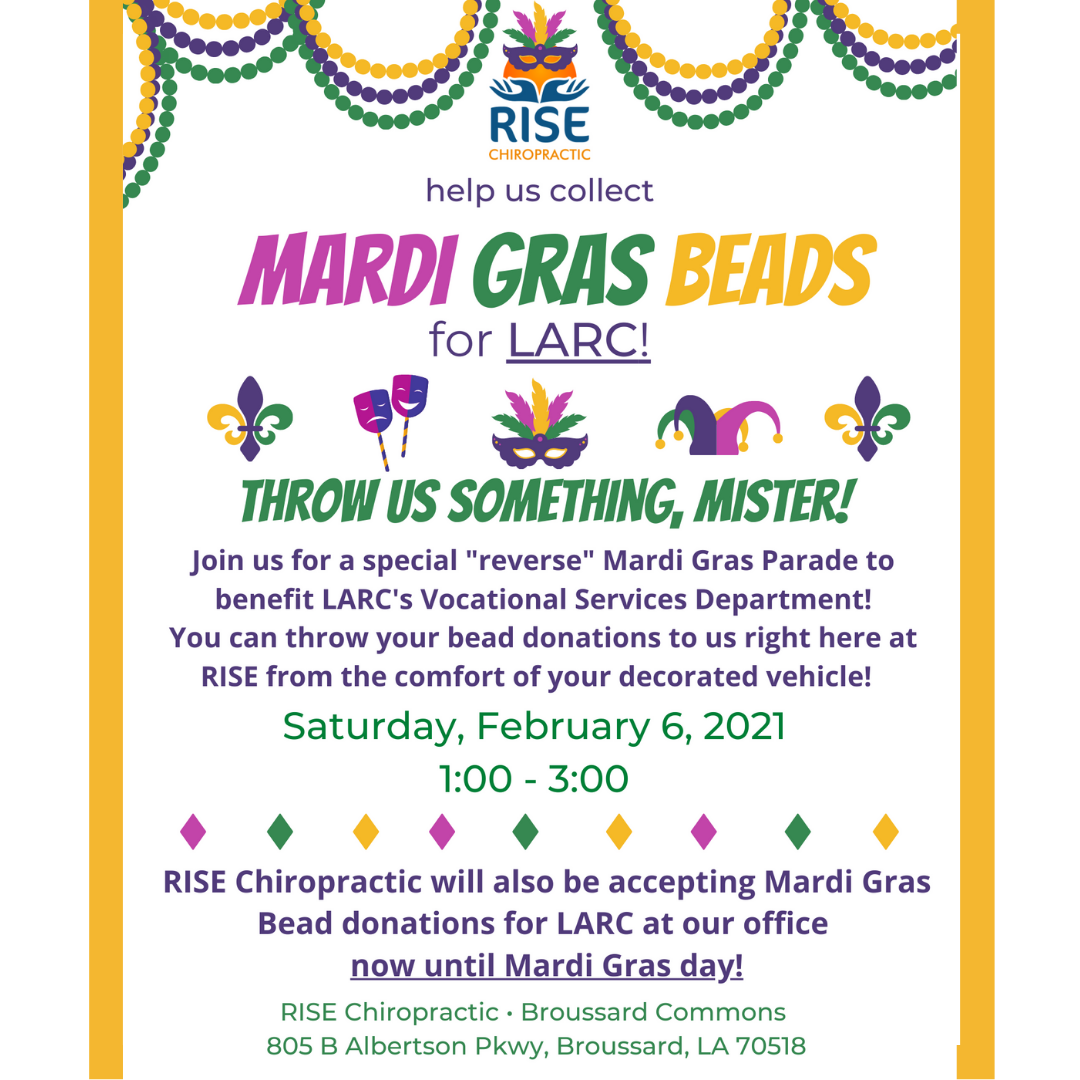 Macaroni Kid can make it super easy for you to find your family fun all year long. Receive a local calendar of family-friendly events each Thursday evening when you SUBSCRIBE FOR FREE!
You'll be glad you did ... and so will your kids!
For even more fun, find us on Facebook, Twitter, and Instagram