After months of closures due to the COVID-19 pandemic and building damage the Children's Museum is finally able to provide the children of Acadiana with their amazing educationally geared fun center once again. Please note the entry is a bit different and done through various times and ticket purchases to ensure they do not exceed the capacity limits. The museum hours are listed below and you can click here to purchase tickets on the CMA website. Tickets are only $7 per person over 1 years old.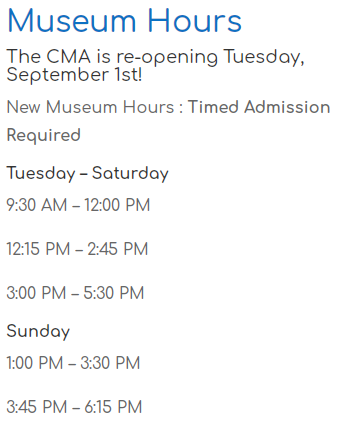 The Children's Museum of Acadiana (CMA) encourages imagination, curiosity, creativity, and fun through 'Learning by Doing'. Interactive exhibits and programs inspire children and their families to explore and make discoveries.
The CMA is a private non-profit corporation founded in 1990 by three women who felt the need for a hands-on children's museum in the Lafayette area. The CMA is housed in a 1935 former grocery store in downtown Lafayette, Louisiana. The building underwent extensive renovations from 1994-1996, thanks to the generous donations of time, talent, money, and materials by the people of Lafayette. The Museum opened its doors to the public in January 1996.
You are invited to visit and enjoy our 'Learning by Doing' exhibits and programs throughout the year!
Macaroni Kid can make it super easy for you to find your family fun all year long. Receive a local calendar of family-friendly events each Thursday evening when you SUBSCRIBE FOR FREE!
You'll be glad you did ... and so will your kids!
For even more fun, find us on Facebook, Twitter, and Instagram
You May Also Like: