Looking for a new way to surprise your friends and family on a special occasion? Acadiana Sign-Gypsies is the way to go!
You have seen the signs, you have wondered how did they get those? Who puts them out, where do they come from? Now you know!
Acadiana Sign-Gypsies arrives at night when no one is watching and places the message in your yard for all to see when they come out in the morning. The drop off and pick up, making your life easy peasy!
We had the PLEASURE of working with them this year for Trunk or Treat 2019. The signs were placed out the night before and when everyone began arriving to set up their trunks they knew they were in the right place because the signage told them. Just look how cute that sign is pictured above. They also provided enter signs and more halloween decor throughout the park. And they also do Christmas specials! See the pics below.
Follow Acadiana Sign Gypsies on Facebook by clicking here. It's fun to see who they surprise everyday!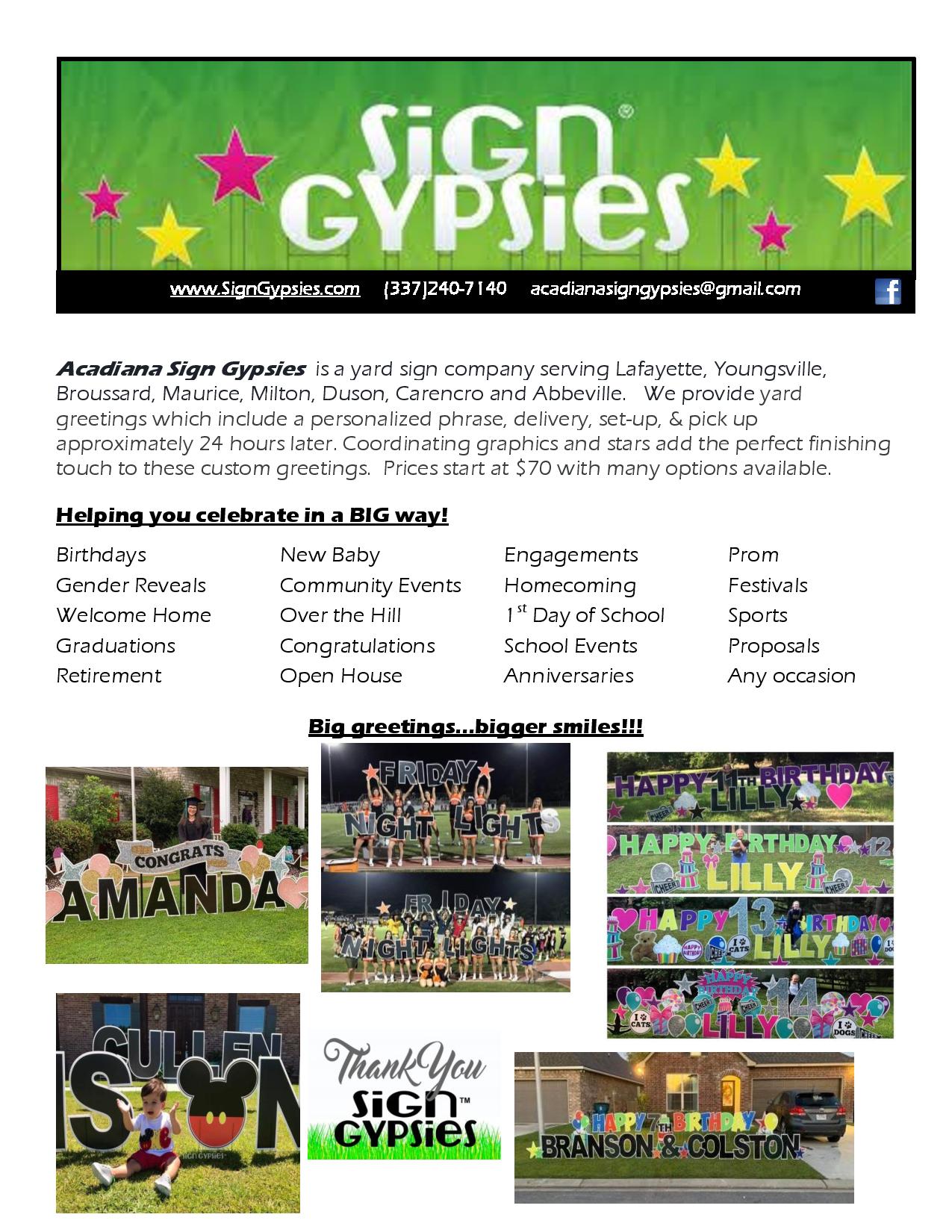 Check out their website for more information and to place your order today! https://signgypsies.com/