CLICK HERE TO ENTER TO WIN A FAMILY FOUR PACK TO THIS GAME!!!
This coming Wednesday - October 9th the Louisana Ragin Cajun Football team will take on Appalachian State at 7 pm at Cajun Field. This is a BIG game for ULL and they want your help to #PackCajunField!
Not that a great football game isn't enough to entice you to bring the family out but the additional specials and entertainment are out of the world! First it's Ladies Night. That means ladies only pay $7 for a general admission ticket (must purchase at the Cajundome) and drink prices are reduced. Margaritas are only $5, wine is just $4, and white claw is going for $3!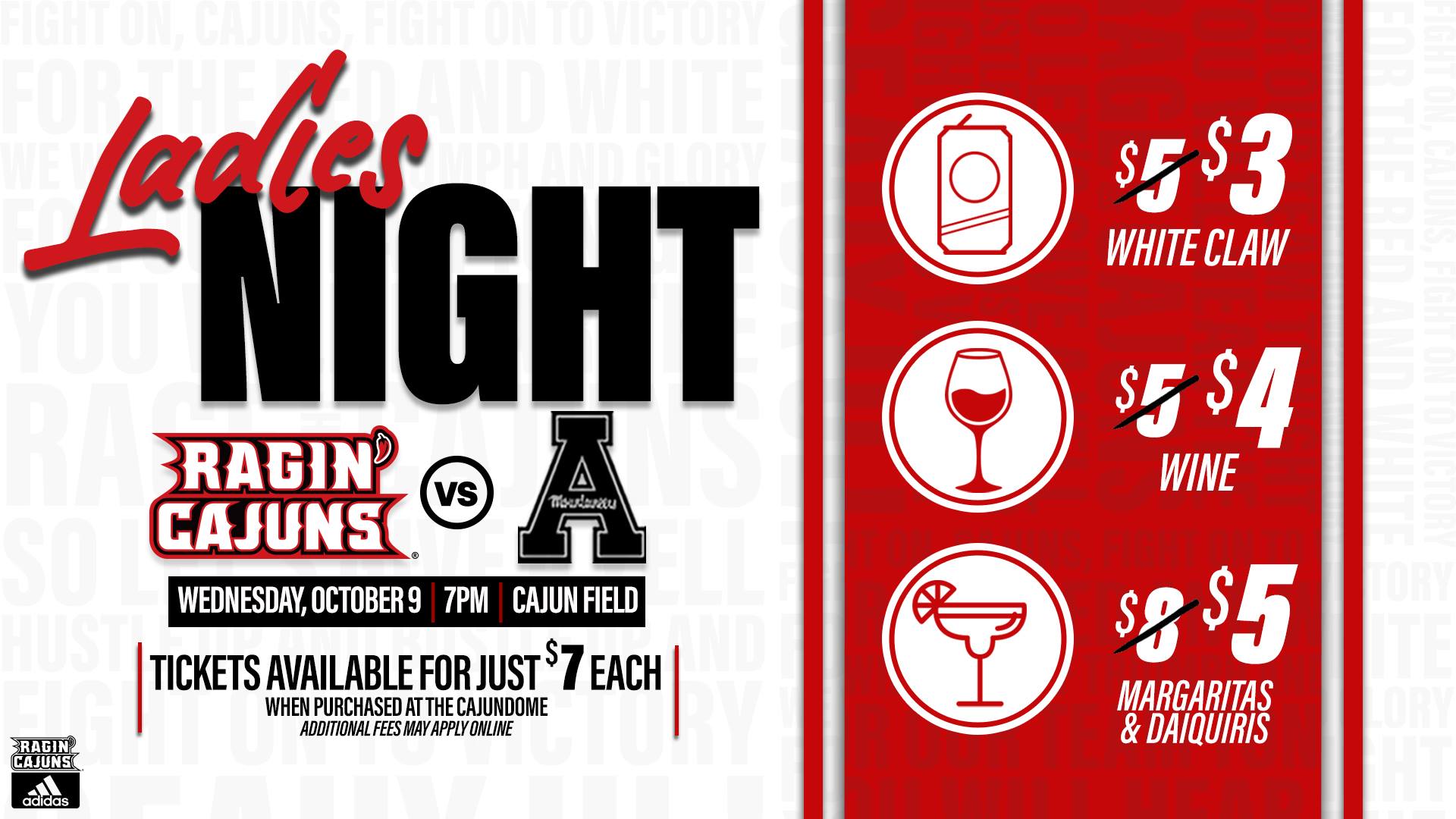 Who doesn't want to pair an evening of football with great live music? Starting at 4:30 pm Wayne Toups will be playing under the live oak tree!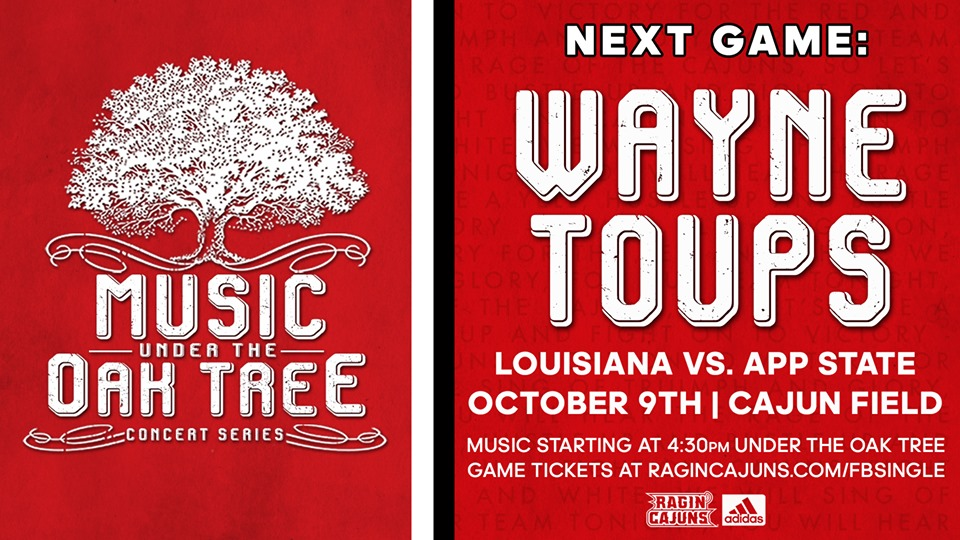 Love to dance? Love to dance for a crowd? You can sign up for a chance to show off your moves at halftime on Cajun Field at ragincajuns.com/dance.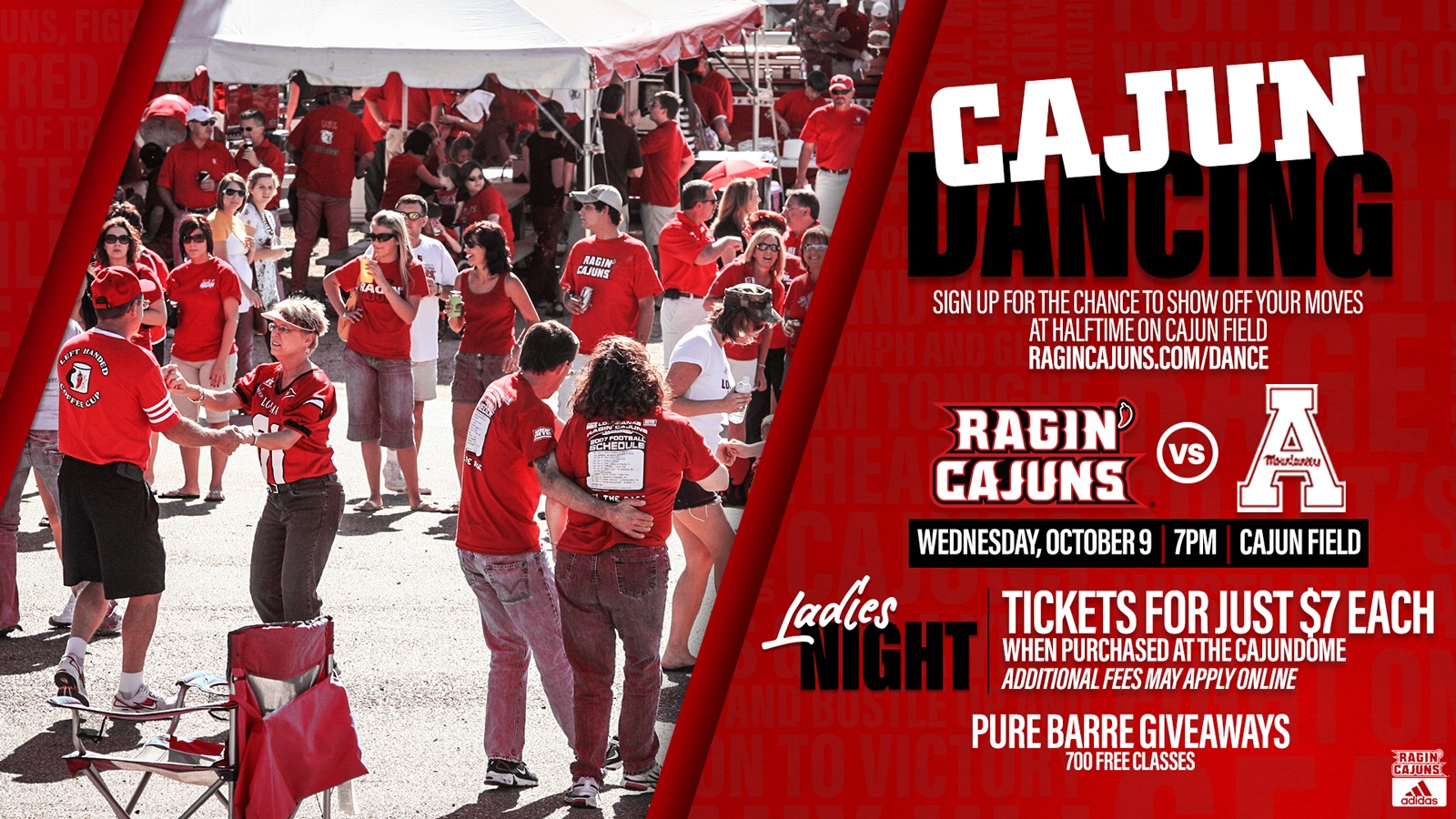 General admission for this night of incredible fun starts at only $12.50 per ticket when you buy the McDonald's Family 4-Pack! Call 337-265-2170 for more information. See you Wednesday night as we #PackCajunField and support the local Ragin Cajuns!