Welcome Back Macaroni Parents The holidays are in full swing and this year I want to put joy over stress. I want to take it easy and not stress to make sure every tradition is followed, that every aspect is perfect, and that time is allowed to do nothing but celebrate. Our family started this by attending the Sneaux Day at UL Lafayette this past Wednesday. The event is only for staff and their families (surprise - I have two jobs ) but it was new for us and the kids went absolutely crazy in the sneaux area. My little one visited with Santa and it was adorable as it is the first year he really understands what Santa does. We are hoping to make it to the parades this weekend if the weather holds out. All completely FREE family fun events and the calendar is slam full of them!
Check out the full Holiday Event Guide here.
We get asked by parents ALL of the time for new ideas when it comes to planning birthday parties. This is why it was a no-brainer to put together our Birthday Party Planning Guide. Check it out by clicking here to find venues, entertainment, desserts, and local gifts!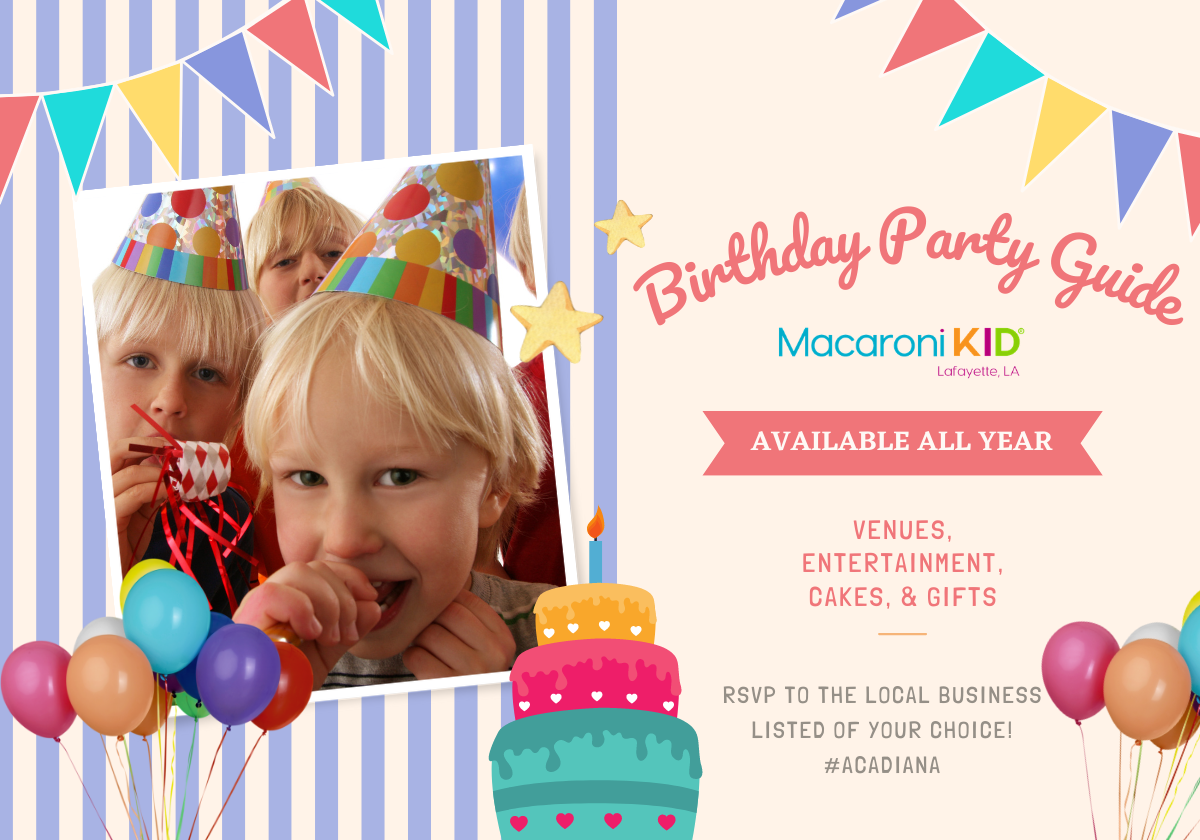 We love feedback! If you want to share an idea, an event, or an opportunity please reach out at jenniferer@macaronikid.com.
Have a great week entertaining, stimulating, and exhausting your kids!