Welcome Back Macaroni Parents Where did this cold front come from? I was really comfortable in the warmer weather, lol. This weekend is slam full of family fun. My family will be at the Monster Truck show Friday night and then participating in Family Adventure Day 2023 on Saturday. Where will your family be?
Easter events are beginning to be announced and we are putting them together in one easy-to-use guide found here. Spring is my favorite time of the year!!
We get asked by parents ALL of the time for new ideas when it comes to planning birthday parties. This is why it was a no-brainer to put together our Birthday Party Planning Guide. Check it out by clicking here to find venues, entertainment, desserts, and local gifts!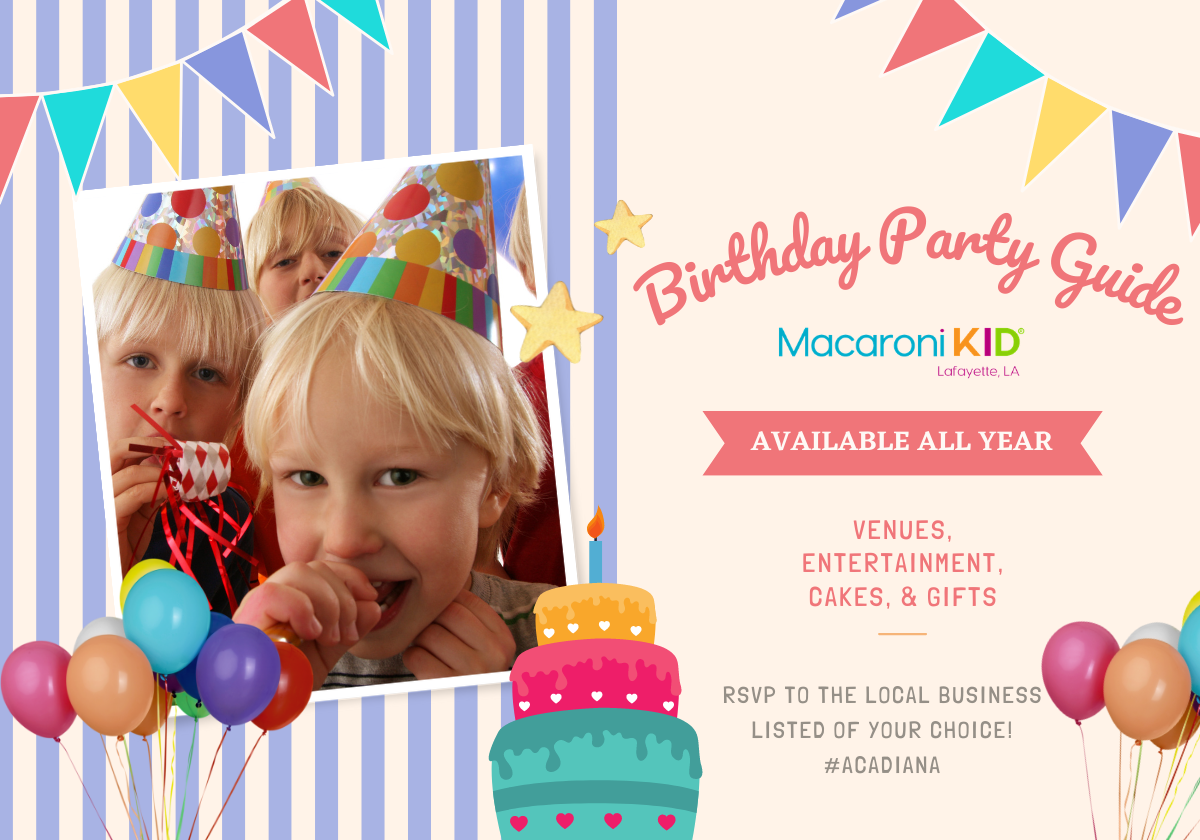 We love feedback! If you want to share an idea, an event, or an opportunity please reach out at jenniferer@macaronikid.com.
Have a great week entertaining, stimulating, and exhausting your kids!