Welcome Back Macaroni Parents Isn't this weather crazy? One day it's warmer (70 today) and the next I need boots and a coat. This southern girl is ready for constant warmer days for sure. Lafayette is getting back in the swing of things. Our first full week back at school, report cards went out, basketball games are back in progress, registration for Spring sports has begun. And you can find all that information by click here! Following Macaroni Kid Lafayette will keep you in the kneaux on all things family friendly!
We have also been hard at work making an all-inclusive Birthday Party Planning Guide to help you make your next celebration easier. Check it out by clicking here.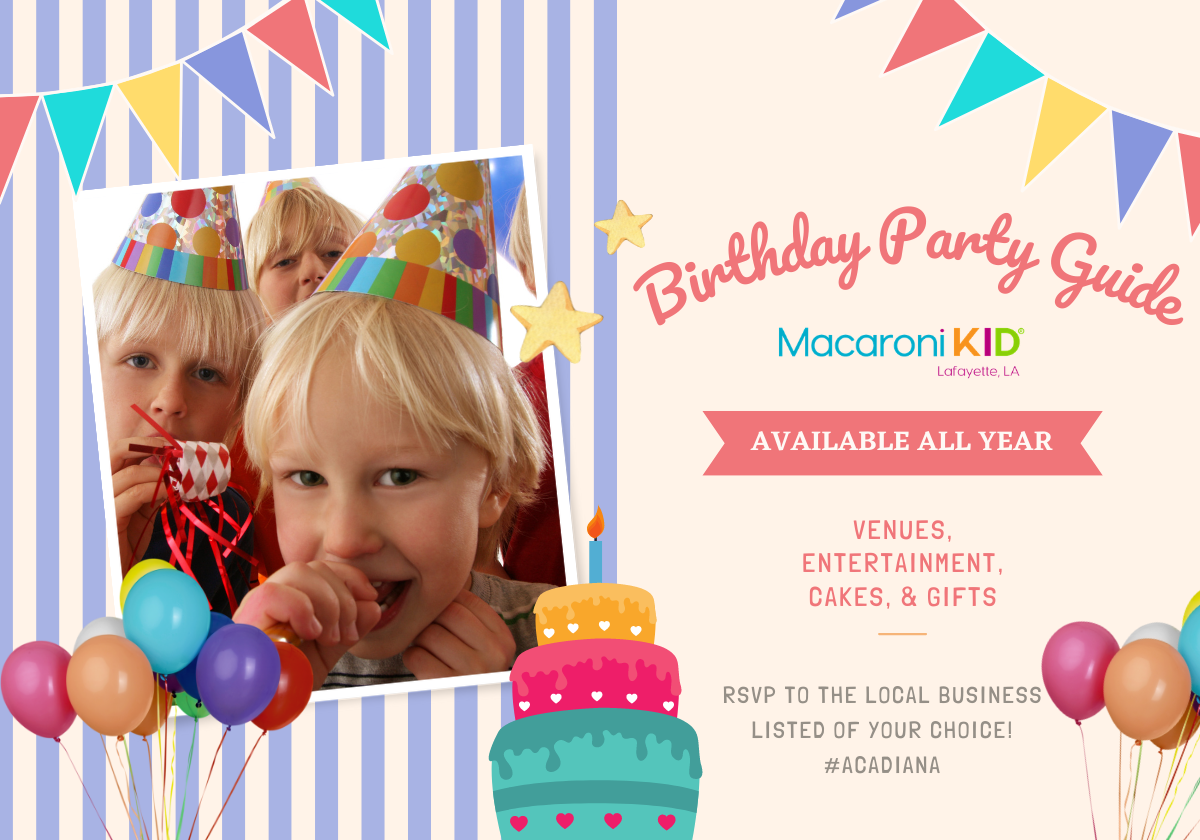 We love feedback! If you want to share an idea, an event, or an opportunity please reach out at jenniferer@macaronikid.com.
Have a great week entertaining, stimulating, and exhausting your kids!