Summer time is a truly a magical time of year for children and it is a time where lifetime memories are made and cherished. And it is up to us parents to make sure we capture a few of these priceless memories through pictures. And because we know how much you love showing off your children we put together our "Summer Fun" photo contest. We received almost 200 pictures which we uploaded to a Facebook Album. Because we have so many we will need to hold two rounds of voting. The first round is happening right now. You can click here and click like on your favorites pictures in the album. On Monday we will place the top 10 with the most votes in their own album for round two of voting.
The winner will receive this super cute waterproof beach/pool bag (with the MacKid logo), two Macaroni Kid water bottles, two 6 ft. beach towels, and 2 sets of pool toys. In addition the winning picture will be used on our Facebook Profile picture and highlighted in the newsletter and website.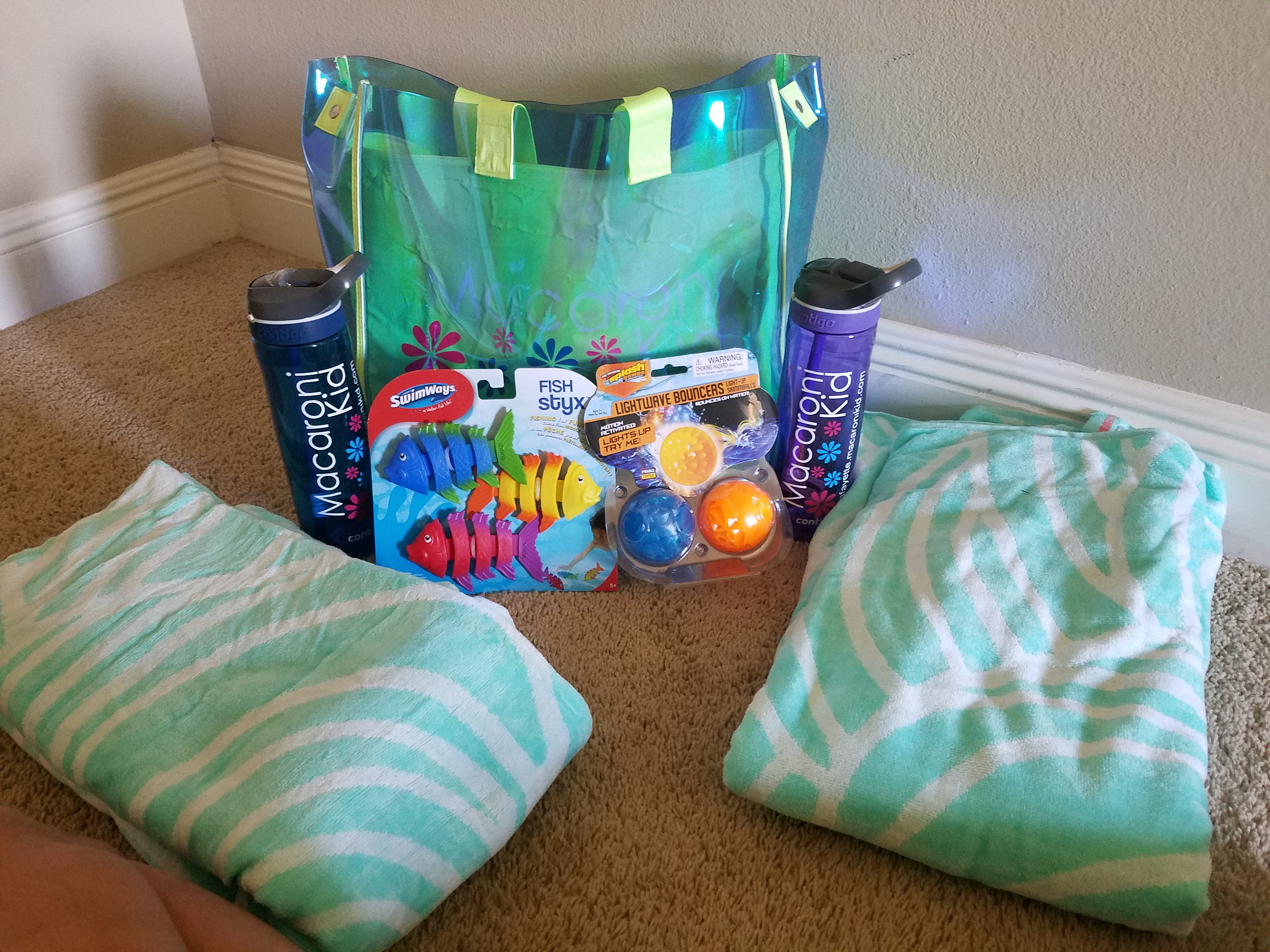 Good luck and happy voting!