This past weekend my family had the opportunity to check out a truly one-of-a-kind business located right here in Youngsville - Planet VR.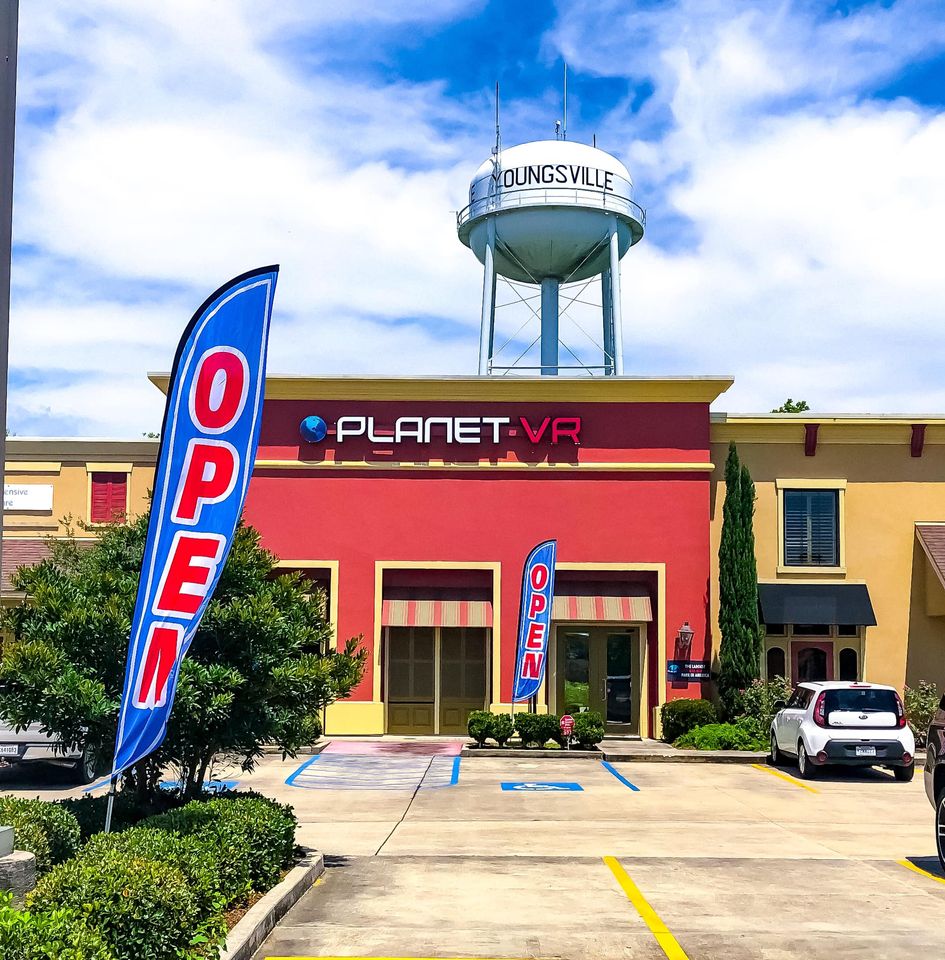 Planet VR is an indoor amusement park with state of the art virtual reality headsets and rides. The 3,500 sq ft facility is loaded with hundreds of games and experiences. The only difficult part about having fun here is choosing what to do next. We rode roller coasters, fought giants with bow and arrows, drove race cars, swung from pendulums (I made it through one and motion sickness got me), went to war, simulated real life jobs, and even with all that we didn't scratch the surface of possibilities. We were so immersed in virtual reality the time lapsed at an extremely alarming rate. We had no idea 3 hours passed! When I mentioned this out loud I was told that time is a funny thing inside of Planet VR.
| | |
| --- | --- |
| Chad Michael racing cars - he was way better than his momma! | Riley Mae riding a roller-coaster through Paris |
If you have never experienced VR before this business will leave you speechless. There is no need to worry that you won't know what you are doing. The staff is incredible at explaining every detail. Aside from the VR experience itself the staff was the next best attribute of the company. Before I elaborate this is my official shout-out and thank you to Hayden and Carolyn for taking such good care of us - you made the day outstanding! Their patience and diligence in explaining the steps and processes was remarkable. We were never left wondering, "What do I do now?" Hayden's expertise was particularly handy in the Vive 360 room. This room can be rented hourly for up to 6 people to enjoy an escape room experience, or to take out zombies in Arizona Sunshine, complete missions in a military environment in Overkill, or shoot your bow and arrow at Orcs in Elvan Assassin. My two boys, Chad and Caleb, worked together in Overkill and Elvan Assassin and they really enjoyed themselves. The bonus was watching them work together as opposed to fighting together, lol.
| | |
| --- | --- |
| The screens are so that bystanders can see what the players see. | He is crouched behind a wall in the game and has no idea he is actually facing a wall here! |
Periodically Planet VR hosts events. Make sure you follow their Facebook page by clicking here to keep up with specials and events as they come. In the past they have had adult date nights which included food and Beat Saber contests. Pictured below is Riley Mae playing beat saber. The object is to slice through colored blocks in the direction and speed the game sets forth. There are times when you have to dodge walls and duck down. It's actually quit the workout and super fun! Wait there's more - Planet VR hosts birthday parties for children. This is the place to book when looking for a new experience for the birthday child. You can book the party room or their mobile unit (coolest idea ever!). Click here for more information on booking that special party today.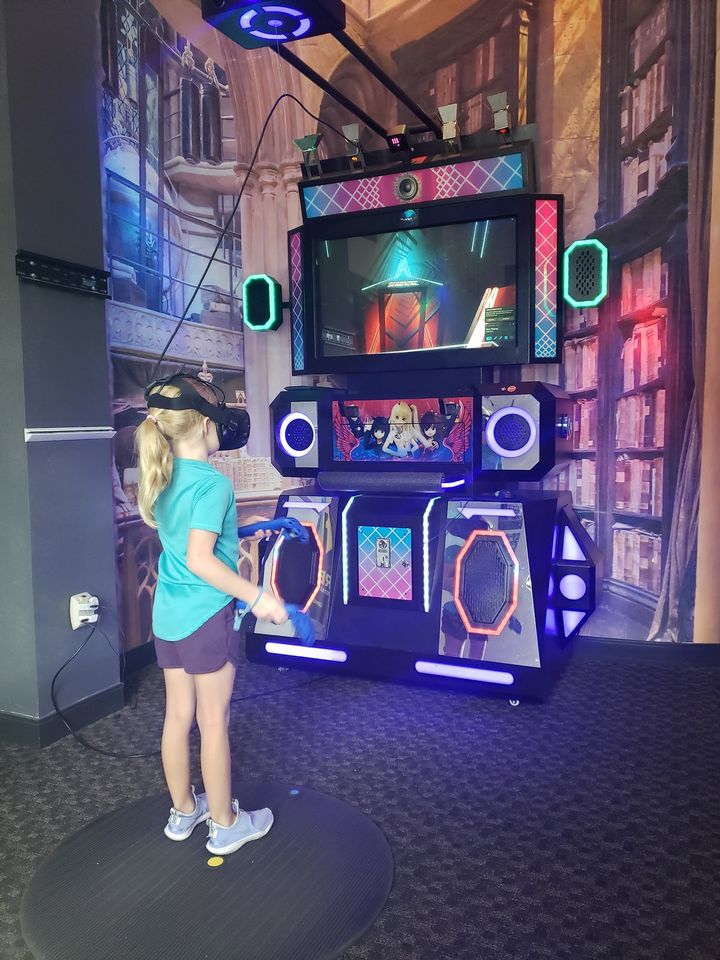 Macaroni Kid HIGHLY recommends Planet VR for your next family fun adventure! Hours of operation are listed below. And you can always find more information on the Planet VR website by clicking here.
Hours of Operation:
Wednesday: 4 pm - 9 pm
Thursday: 4 pm - 9 pm
Friday: 2 pm - 10 pm
Saturday: 11 am - 10 pm
Sunday: 11 am - 6 pm
Macaroni Kid can make it super easy for you to find your family fun all year long. Receive a local calendar of family-friendly events each Thursday evening when you SUBSCRIBE FOR FREE!
You'll be glad you did ... and so will your kids!
For even more fun, find us on Facebook, Twitter, and Instagram
You May Also Like: