Welcome Back Macaroni Parents We are becoming more and more excited about the holidays with each passing day. And today our cup almost runneth over because we are able to launch the Help A Family In Need Giveaway! Thanks to our amazing sponsors: Acadiana Bottling and Acadian Total Security we are able to award a family who truly needs it a $500 gift card to shop for gifts and another $100 gift card to shop for the holiday meal. If you would like to nominate either your family or a family you know please click here to do so.
Gold Daisy School Contest is in full force! We feel like this is the best time to show our teachers and administration how much we appreciate them and all the extra hard work they have had to pull off during the COVID 19 pandemic. The concept is simple, you vote for your favorite school and the school with the most votes wins a fully catered lunch for their teachers and staff. Who loves their school the most? Click here to vote! We have extended voting through November 25th.
Current Standings:
1 - Milton Elementary
2 - Carencro Heights Elementary
3 - Martial Billeaud Elementary
4 - J Wallace James
Congratulations to Cortney Burleigh! You won the free dessert from Sweets N Treats by Jessi for sending in your child's birthday announcement. Please email jenniferer@macaronikid.com for instructions on claiming your prize!
To send in your child's birthday announcement email jenniferer@macaronikid.com a picture, the birth date, and a tidbit of information about the child. One winner is chosen every month to receive a free 8 in cake or a dozen cupcakes of their choice from Sweets N Treats by Jessi.
Macaroni Kid has started a new series for Kid Authors. We want to highlight your child's creativity by publishing their work for all to see. This is for any age and any style of writing such as poems, short stories, or even reviews on products/local businesses. Just as long as they wrote it! Click here for more information and to send in your child's work.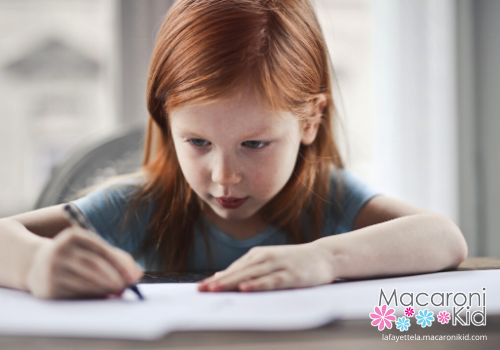 And for our brand new project - The Recipe Box. We are looking for your families favorite kid friendly recipes that are quick, delicious, and nutritious. Submit your recipes to share with other local families and we will add the to the Recipe Box. Every week my family will pick one recipe to make, video, and review to share on social and within the Recipe Box. Help us make an actual recipe guide full of meals kids ACTUALLY eat! Click here to submit your recipe.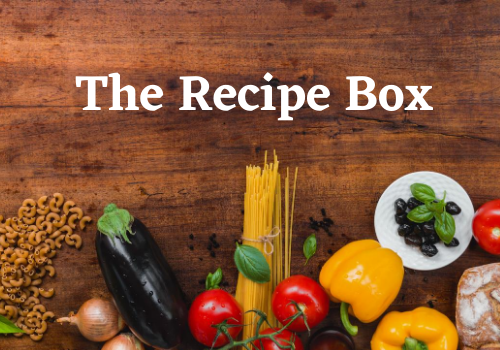 We love feedback! If you want to share an idea, an event, or an opportunity please reach out at jenniferer@macaronikid.com.
Have a great week entertaining, stimulating, and exhausting your kids!
You May Also Like: