Welcome Back Macaroni Parents School is out for the summer! Our kid's excitement is surely overwhelming, lol. It's actually nostalgic in a way as I remember what that last day of school used to feel like. And how the thought of long days by the pool and staying in my pajamas until noon would excite me. But you know when it's time to stop being lazy we know where all the fun is happening! Be sure to check out the full calendar, and click here, to plan your other family fun this weekend!
We get asked by parents ALL of the time for new ideas when it comes to planning birthday parties. This is why it was a no-brainer to put together our Birthday Party Planning Guide. Check it out by clicking here to find venues, entertainment, desserts, and local gifts!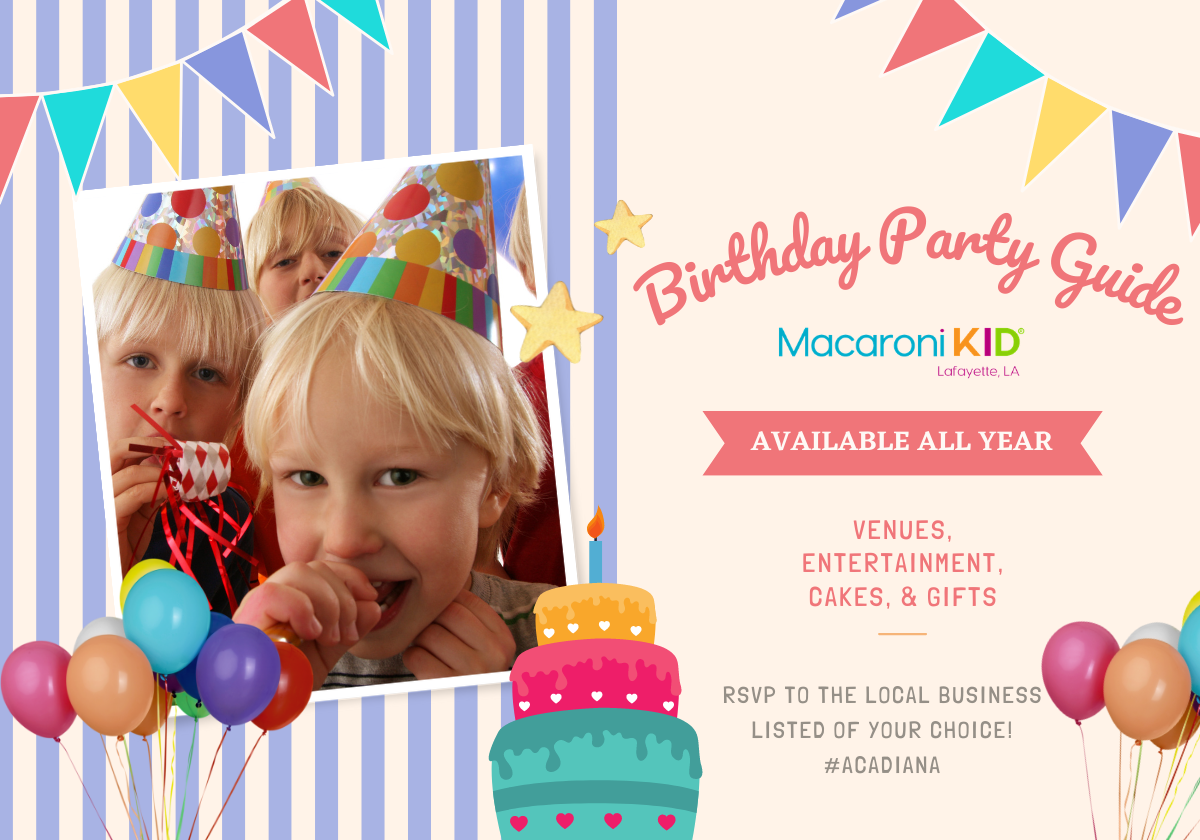 We love feedback! If you want to share an idea, an event, or an opportunity please reach out at jenniferer@macaronikid.com.
Have a great week entertaining, stimulating, and exhausting your kids!